The only constant in life is change, from having been 24/7 D/s then on my own for almost three years, I was 24/7 with my formally collared slave. This too has changed and we are in the midst of transformation

We live outside of Hamilton Ontario Canada




A few years ago, I had 2 boarders, switches who have supported me through a very difficult time. They gave me a black & white male kitten for Christmas 2003, I call him Chai, he lies down & sits on command & loves to play fetch.Unfortunately he grew up with a very submissive female cat who has gone to a good home, he now is with the other cat here who is VERY dominant and keeps having to put Chai in his place.


I worked in the field of Mental Wellness with an agency run by mental health survivors for mental health survivors until my contract expired - loved it.

December 2004 I began a project that has brought much joy into my life and keeps me busy - the support group I have started in Yahoo Groups for people in the BDSM lifestyle dealing with mood disorders like depression, anxiety, panic attacks, stress related diseases etc.

It is more difficult to cope if you feel alone with the problem. Talking with someone going through similar issues can be of help.

This is not intended to be a medical, diagnostic or treatment resource. If you need such resources I strongly urge you to talk to your doctor. The group can be found at Mood Disorder Dom/sub Support


Another project of mine is part of www.fetlife.com , I run the 50+ group for kinksters and am in the process of linking that group into Second Life for an avatar based munch.




What is Lady Shoshin like?

I stand 5'4" tall, am BBW (a big beautiful woman to the core).

My hair is auburn and very long,my eyes vary from blue/gray to green/gold depending on mood.

Being 59 years young, some people may consider me mature... I consider myself an aging hippie with "Peter Pan Syndrome".

I am a gramma and very proud of my family. My grown son is not in the lifestyle, but is kink friendly. My daughter has discovered her own way of following the lifestyle. She has been blessed with a wonderful Dom and they are married - exploring their 24/7 relationship.

My current social life consists of friends in Second Life and activities there. I am looking forward to reconnecting with friends in the BDSM lifestyle, attending munches/brunches and fetish events.
I found a song that accurately describes what & who I am.Wanna see?

I enjoy doing leatherwork when I have the time & space.

I am heterosexual and during my training as a submissive had a taste of many of the skills and arts BDSM offers. I have experienced chain, spanking, collar and leash, rope bondage, leather and rubber restraints, a variety of wooden, rubber and leather implements. I learned to enjoy the crop and rattan cane as well as rubber tickler whips. Thuddy floggers are a favorite of mine and as You can see from my photos, my favorite large equipment is the St Andrews cross. I have experienced nipple clamping and zippering (using clothespins). The time I spent in a straitjacket was rather interesting. I have tried non-invasive(no cutting) knife play and tazer mind play with an Expert. In March 2004, although a Domme, I had my first scene with a singletail & proudly wore the marks of a skilled friend. I list what I have experienced because I rarely ask a sub to endure what I refuse to have done to me. The exception is if it is something the sub deeply craves and I am competant to perform it. One example is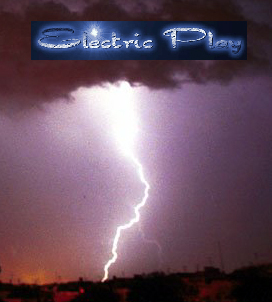 Electrical play with electric fly swatters and a zapper (similar to a tazer, but not as intense).
Personality wise, I like people in general, am strong, intelligent, witty (occasionally impish), loyal, slow to anger and respectful. I am deeply spiritual as a Shammanic pagan .
I have no patience for disrespectful people and find lack of respect or harm to people I care about the rare things that will rouse me to fury.
Making people smile is my great joy and making people happy is something I strive for.
Writings May 13, 2004 after a dark night of the soul experience
Bluesubbie
After the Cross
Shoshin the Imp
Shoshin June 2001

During my search for my partner i discovered that there is a part of seeking a partner that can be painful and hard to understand. Not all men are as honorable as they make themselves out to be. This page is for them Disappointment
i have received an award, please click here to view it
If what You see on this site appeals to You, please .................................
EMAIL ME

There is a need for resources in this Life, safety is a major issue as is trust. Over the years i have found some very helpful links. Please visit and share these with friends you think can benefit from them LINKSIf you know of an educational or resource web page not included in my links area, please write me at lady.shoshin@gmail.com & let me know.


It has long been a frustration of mine that BBWs (Big Beautiful Women) can't get leather corsetry at decent prices. It is my great pleasure to announce I have found such a place. ALTER-EGO-EROTICS Sizes in well made,fairly priced, sexy and flattering leather corsets up to 9X. The craftsmanship in each piece is outstanding!!! YEA! Fashion folk who know BBWs can be sexy too! They are also very nice to deal with, great customer service and super fast shipping. Yes, they are in the US, but I didn't have to pay duty or taxes on my corset.

My Guardian Angels

Watching Over Me